Tournament Hotels
new west inn
​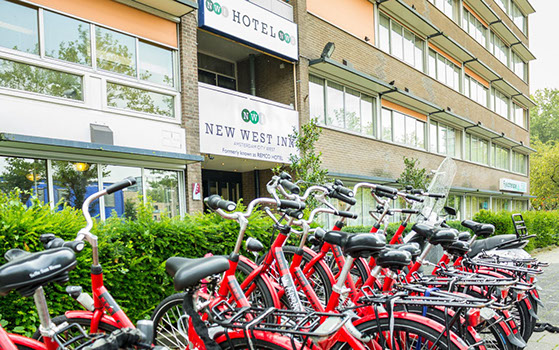 The New West Inn
Hotel Amsterdam City West
Reimerswaalstraat 5,
1069 AE Amsterdam
Tel +31-204108000
Fax +31-204108030
We can offer you accommodation with a 5% discount in the
Tournament Hotel (3 stars) nearby diving pool (± 15 minutes' walk):
Hotel Reservation:
Hotel reservation at: www.newwestinn.nl
Go to the website, click LOYALTY and use access code DOLPHIN to receive the tournament 5% discount.
Booking arrangements must be made directly with the hotel.
The Student Hotel
Amsterdam West

We can offer on:
Stay dates:
​
5% korting op BAR, ex breakfast ex city taks.
Refundable
Discount applicable on all room types
NO min. length of stay
How does this work?
Go to our website, www.thestudenthotel.com
Make sure you fill in the right property, because we have two in Amsterdam. The promo code you may use: DOLPHIN
-5% discount on the refundable daily rate. (rates change every day)
Upon availability
Guests can make their own booking with the special
Promo (booking)
Payment: credit card
Free use of the gym
Bikes 9,00 euros per day
Excluding breakfast
Linen and towels
Cleaning every other day
About the Property
At The Student Hotel, we've created a one-of-a-kind space that combines the energy and spontaneity of a university campus with the style and full-service amenities of a boutique hotel. In our super sleek communal spaces, everyone is welcome to kick back, relax, play a game of ping pong and soak up some of that groovy atmosphere.
Amsterdam West
Only a 20-minute cab ride from Schipol, The Student Hotel Amsterdam West makes a great base to explore the city of Amsterdam. We're a quick 15-minute tram or metro ride into the city center. If you want to stay within walking distance, you can enjoy a picnic and a dip at Sloterplas or dance the night away at trendy new hotspot, DeSchool.